Full Service Dispensary
Our newly expanded eyewear gallery features over 800 of the latest fashion frames and sunglasses to fit every style and every budget.
With our large inventory of single vision lenses and our on-site finishing lab we are able to control our quality and provide most single vision lenses in one hour. Everybody knows somebody who has had difficulty adjusting to a new prescription, be it distance glasses or progressive multi-focals. Deer Valley Vision Center takes steps to minimize your adaptation period, while maximizing comfort and vision by using only the highest quality lenses.


Frames
From frame selection to the fitting and dispensing of your eyewear, our experienced staff will help you through each step of the process. Our collection includes everything from designer to more moderately-priced frames. Our exclusive and designer line of frames include:












Lenses


Our skilled staff, using only premium, top quality lenses, fill your prescriptions quickly and accurately. At Deer Valley Vision Centre, we combine strict quality controls, with the latest in computerized manufacturing, to create a finished product that exceeds industry standards. Our premium line of lenses includes special features such as:
Progressive
Single vision distance
Computer distance
Bifocal
Trifocal
Safety Glasses
Sunglasses
Thin (High Index 1.67) and Ultra Thin (High Index 1.74)
Coatings

Anti-reflective
Transitions (light to dark)
Polarized
UV protection
Crizal Prevencia
With many different lenses and coating options choosing glasses can feel overwhelming. With over 60 years of combined experience, our staff will work with you to find the perfect lenses to give you optimal vision and fit your budget.
Sunglasses
Sunglasses are a very important part of maintaining good eye health. They help protect your eyes from the wind, pollution and the harmful effects of the sun. All sunglasses carried by Deer Valley Vision Center are manufactured using the finest quality lenses, specially treated to filter harmful ultraviolet radiation. Prescription polarized lenses are our specialty. Stop in to see our great selection of sunglasses by Maui Jim, Ray-Ban and many other designers.

Contact Lenses

Interested in wearing contacts? Talk to the optometrist during your comprehensive eye exam and he will determine which contact lenses are most compatible with your eyes. Whether your contacts are in-stock or need to be ordered in special, our dispensary staff is happy to help. We train first-time wearers and offer re-fit services until you find the perfect lenses for optimal comfort and vision. Our wide selection of contact lenses includes:
Soft Contact Lenses
One Day Disposable Contact Lenses
Multi-Day Wear Contact Lenses
Astigmatic/Toric Contact Lenses
Bifocal Contact Lenses
Colour Contact Lenses
… and much more!
We carry the following brands: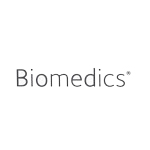 Legal Notice
The information below applies to all the information contained on the deervalleyvision.com Website.
The users of this Website agree to comply with the terms set out below.
TERMS OF USE
Deer Valley Vision Centre owns and operates a Website at deervalleyvision.com (hereinafter referred to as the "site" or "Website"). Deer Valley Vision Centre® trademark except as otherwise noted on the site, which is accessible to all users (hereinafter referred to as the "user" or "users"). Refrain from using this Website unless you agree to comply with the conditions.
RISKS ASSOCIATED WITH INFORMATION
Information on this Website is intended for informational purposes only and has no contractual value. Deer Valley Vision Centre reserves the right to modify the content of this site. At any time, without prior notice. Deer Valley Vision Centre assumes no liability for errors or omissions in the content of this Website or for information reliability or completeness of said information.
Information published on this Website is based on marketing, statistical or commercial services or other sources the Deer Valley Vision Centre considers reliable and are the sole responsibility of their authors and not of Deer Valley Vision Centre. We do not assume any liability for the accuracy or completeness of said information and in no circumstance should this information be regarded as such. Opinions and information as presented on this site reflect our position as of the date of publication and are subject to change without notice.
UPDATING OF THE WEBSITE UNDER THE RESPONSIBILITY OF Deer Valley Vision Centre
Deer Valley Vision Centre, its employees and directors will not be liable for damages incurred as a result of the information published on this site, for the views and advice published, expressed or implied regardless of its nature.
Deer Valley Vision Centre expressly refuses any and all responsibility for the manner in which the user of the site may use the information contained, in any decisions that may be made and in the actions that may or may not be taken based on said information.
COPYRIGHT PROTECTION
Presentations made and contained on this site are the intellectual property of Deer Valley Vision Centre. Reproduction in whole or in part of this site on any other medium in prohibited without the express permission of Deer Valley Vision Centre.
User may solely use the information contained on this site for personal use. Reproduction in whole or in part of said information on paper may only be performed for personal use. Said information is not to be copied, distributed or transmitted to third parties nor may it be inserted in a document or other medium.
HYPERTEXT LINKS
The links to external Websites and their content shall not be prejudged and Deer Valley Vision Centre will in no way be held responsible for any direct or indirect prejudice that may result from gaining access to and usage of said sites.
CONFIDENTIALITY
Deer Valley Vision Centre draws the attention of the user to the fact that all communication transmitted through this Website remains in the public domain and not the private domain. OSI cannot accept responsibility for the security of the transmission of information.
The confidentiality and integrity of the information circulating over the internet cannot be ensured. Deer Valley Vision Centre cannot accept responsibility in the case that data contained on this site is intercepted.
Deer Valley Vision Centre site uses cookies. These cookies are small text files saved on the hard disk of a user's computer. These files are completely harmless and cannot contain viruses. These cookies are used to analyze visits to the site. Deer Valley Vision Centre calls upon Google Analytics to help track how users use the site. The number of visitors, path taken to access the site and length of each visit are measured. The cookies cannot, in any way, identify the user. All data is completely anonymous and compiled solely for the purpose of improving the site and tailoring the content to the needs of its visitors.
VIRUSES AND TECHNICAL GLITCHES
Deer Valley Vision Centre makes no representations that the content of this site is free of infections, viruses, worms, Trojan horses and/or other codes with contaminating or destructive properties. It is the user's responsibility to take protective measures.
Deer Valley Vision Centre DECLINES ALL RESPONSIBILITY IN THE EVENT OF ANY INTERRUPTION OR NON-AVAILABILITY OF THE SERVICE
Under no circumstances shall Deer Valley Vision Centre be held responsible for transmission errors of any sort, such as loss of or damage to data, or changes of any type whatsoever, including direct or indirect damage resulting from the use of the services provided on this site.
JURISDICTION
This Agreement shall be governed by and construed in accordance with the laws of the province of Alberta. Any dispute arising of this Agreement shall be brought before the court in the judicial district of Deer Valley Vision Centre's head office.
Address:
14931 Deer Ridge Drive South East
Calgary, AB
T2J 7C4;
Tel: 403 271-1803.
PUBLISHING FIRM
Deer Valley Vision Centre
14931 Deer Ridge Drive South East
Calgary, AB
T2J 7C4
Tel: 403 271-1803